<![if !vml]>

<![endif]>
<![if !vml]>

<![endif]>
<![if !vml]>

<![endif]>
---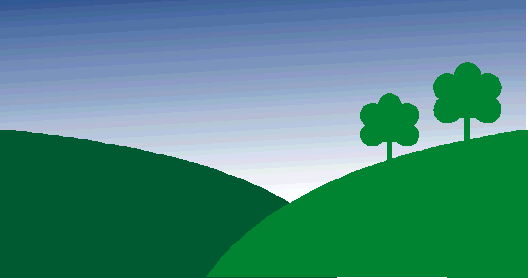 Creative ideas, techniques, and strategies in solving your problems
A compelling and honest examination of the current beliefs of society. By using the universal principles in this book, you can build a successful and happy life for yourself, almost overnight. From basic life-style to personal transformation. Stop hating yourself or your work.
Over the centuries, humans have grown up more and more alienated from nature with disastrous results. It is time to change that.
Reclaim your lost heritage of working and living with nature in ways that are mutually beneficial. It is easier to succeed than to fail in life.
A approach to practical living stressing impeccability and unconditional love. Many obscure issues block the path of wealth seekers and muddy their thoughts. This book clarifies many of the issues that confront anyone seeking to be successful.
If you are not doing the work you love, you are not succeeding in life. You will never be happy until your work becomes your life.
Integrate the insights here and put yourself on a solid base for higher achievements. The ideas are progressive and designed to let you grow at your own pace. Here is a path to wisdom that you can trust.
By Van Gogh.
Book #104 ........................................... RM57.00 (US$15.00)
2"
---
Here's a money-making opportunity not to be missed!
A copyright license giving you the 'Reprint Rights' for this book is now available. Get it now and become a publisher - instantly!
To get it, send US$5,000 for the copyright license AND the complete version of this book. It gives you the legal right (non-exclusive) to reprint and resell this exciting book in any way you like. It doesn't matter whether you are an individual or a corporation. A limited time offer.
Translation rights are also available. Each translation license costs US$5,500 and gives you the legal right to translate and resell in one language.
With a little imagination, you can make a lot of money from reprinting, publishing or reselling this book. You can sell it as it is in book form, as a feature article to publications worldwide, or to anyone you like. You can do it even in your spare time. You are the boss!
Recognize a good opportunity when you see one. An opportunity like this will not come your way often. Act now. See the Reprint Rights page.
Other books, products and services on the Occult, Magick, the Spiritual and Metaphysics:
---
"There is the hard road and there is the easy road. The hard road is the way things are being done in society today. There are rules, regulations, laws, authority figures, and organizations that use trickery, coercion and violence to brainwash and control their members or followers so that they obey the leadership and the current dogmas."
- Van Gogh
---
Copyright © 2002 - 2013 by EVERB (WHATSAPP +60178705831) Impeccable worldwide service
Click Here To Join
•
Uncang Orang Kaya
•
SenaraiBukuMinda1
•
Senarai Buku Minda2
•
Agen_Pengedar
•
Agen_Pemasaran
•
Agen_Peniaga
•
Laman Web
Reprint Rights
• Books
• Ebooks
• Reports
• Manuals
• Tapes
• CDs.
Other
•
•
•
Semua Tangkal-Azimat diisikan dengan Hikmat Ayat untuk menolong menyelesaikan masalah anda. Dibuat KHAS untuk anda dengan Kuasa Minda dan ditahbiskan, diprogramkan, diuntukkan oleh Tuan Guru Mohammad Putra mengikut maklumat dalam surat/pesanan anda.
Tok adalah ahli batin yang berjaya, ahli fikir agung, pengarang beratus-ratus buku.'Walaupun masyhur, kehidupannya sentiasa sederhana seperti kanak-kanak. Sebagai seorang berwawasan, keinginannya ialah supaya kaum manusia hidup bahagia.
Untuk memesan, ikut arahan berikut:
1) sila hantar sekeping kertas/surat/borang pesanan dengan maklumat berikut:- nama anda, alamat penuh, tarikh lahir, no. telefon bimbit, hajat/tujuan anda, pekerjaan anda - untuk membolehkan Tuan Guru menyediakan hadiah Ilmu Al-Hikmah, Batu Hikmah, Pendinding Diri, Ayat Pengasih, Tangkal/Azimat/Batu/ Cincin/Loket/Rantai/ Uncang/Minyak/Ibu Duit/Ibu Dinar/Ibu Rezeki/dll - KHAS untuk anda.
2) Poskan pesanan anda dan 'Slip Bank'/'Wang Pos' (berpalang) dibuat atas nama EVERB kepada:
EVERB
W.D.T. No. 39,
Lot 20 Bt 20 Jln Ipoh,
48000 Rawang, Selangor,
Malaysia.
Semua buku, barang dan hadiah dijamin ada.
Jangan hantar Wang Pos yang kosong.
Jangan guna pos biasa.
Hantar dengan POS EKSPRES (hanya RM2.50)