PERSONAL LIFEPLAN FOR HEALTH AND FITNESS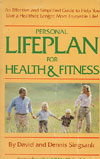 Your complete guide to health by Dennis Sing-sank, the president of American Health and Nutrition. Acclaimed by doctors everywhere, the author ties nutrition, diet, exercise and stress control into one neat package that everyone can and should follow for a longer, better-feeling life.

This is a book everyone should read because it contains so much useful information about health and nutrition.

431"

#1750 ....................................................... RM41.61 (US$10.95) postpaid
---
COPING WITH ALZHEIMER'S

A Caregiver's Emotional Survival Guide. By Rose Oliver, Ph.D., and Frances A. Bock, Ph.D. Do you have someone with Alzheimer's or a similar disease and who depends on you? If so, then this book's for you. It'll help you to take care of yourself in the face of the devastating illness. It'll empower you to lead a full and satisfying life despite the obstacles. Paperback (1989), 230 pages.

432"

#6162 .................................................... RM57.00 (US$15.00) postpaid
---
HOW YOU CAN STOP SMOKING PERMANENTLY

By Ernest Caldwell. Those who smoke are missing the fun and pleasures of life, as well as rapidly killing themselves. Learn how to quit smoking forever - exactly, systematically and permanently.

#6076 ..................................................... RM38.00 (US$10.00) postpaid
---
HELP YOURSELF TO BETTER SIGHT
Some vision can be improved without corrective eye glasses. If you are willing to make a conscientious effort, this book by the foremost teacher of eye education may enable you to learn to see better. Relaxation is the secret of good vision. It is the secret of the Bates method, a highly successful system of eye training.
#6075 ................................................... RM57.00 (US$15.00)
---
REFLEXOLOGY

By Dr. Maybelle Segal. Don't you love to have your feet massaged? Now you can learn how to practice the ancient art of reflexology (foot massage) which is a natural and drugless way of increasing circulation throughout the body. Reflexology can give you a complete feeling of relaxation and well-being you've never experienced. Fully illustrated with easy-to-follow instructions. Paperback (1979), 100 pgs.
Reflexology, or compression foot massage, is "a natural art of healing, a drugless way of stimulating the internal organs, thereby increasing the circulation and restoring bodily functions to normal." So says Maybelle Segal, a practitioner of this ancient art, one which was used as long ago in China as acupuncture. Revived in our country in 1913 by Dr. William
Fitzgerald, reflexology has gained new adherents in recent times, many as a result of renewed interest in all natural preventive health measures.

Read about reflexology and see what you think. "Nature's way is God's way," says the author.
#6080 ...................................................... RM45.60 (US$12.00) postpaid
---
REFLEXOLOGY FOR GOOD HEALTH
One of the intricate healing systems developed by the ancients. Reflexology is based on the knowledge of how to accurately manipulate the body's intricate stimulus-response mechanism. By pressing certain points on the feet, you start beneficial impulses to heal your body. These in turn relax your whole system including your mind relieving stress and tension. Paperback (1982)
#6081 ................................................... RM57.00 (US$15.00) postpaid
---
UNDERSTANDING AND PREVENTING AIDS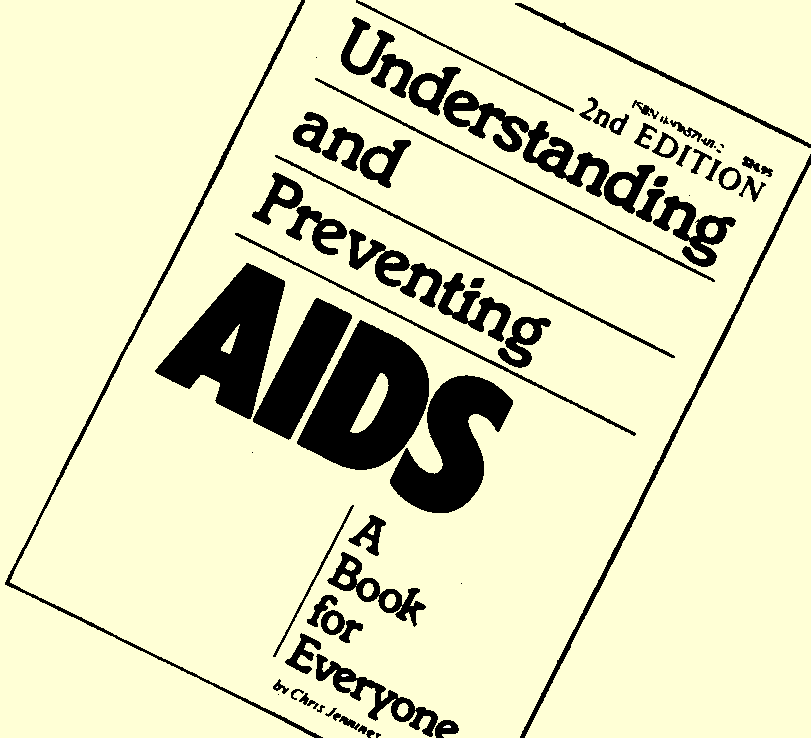 Chris Jennings, noted biologist and educator, explains all the ins and outs of this dreaded disease, AIDS. The origins, current status, and future potential for this most fearful illness are all discussed clearly and frankly. Reveals all aspects of the disease, how infected, to living with the disease, to dying with it.

#4035 .................................................. RM113.81 (US$29.95) postpaid
---

"Evil has its beginning in ambition. Ambitious people want to win at all cost. You cannot be more evil than that."
- Van Gogh
---
Copyright © 2002 - 2013 by EVERB (WHATSAPP +60178705831) Impeccable worldwide service
Click Here To Join
•
Uncang Orang Kaya
•
SenaraiBukuMinda1
•
Senarai Buku Minda2
•
Agen_Pengedar
•
Agen_Pemasaran
•
Agen_Peniaga
•
Laman Web
Reprint Rights
• Books
• Ebooks
• Reports
• Manuals
• Tapes
• CDs.
Semua Tangkal-Azimat diisikan dengan Hikmat Ayat untuk menolong menyelesaikan masalah anda. Dibuat KHAS untuk anda dengan Kuasa Minda dan ditahbiskan, diprogramkan, diuntukkan oleh Tuan Guru Mohammad Putra mengikut maklumat dalam surat/pesanan anda.
Tok adalah ahli batin yang berjaya, ahli fikir agung, pengarang beratus-ratus buku.'Walaupun masyhur, kehidupannya sentiasa sederhana seperti kanak-kanak. Sebagai seorang berwawasan, keinginannya ialah supaya kaum manusia hidup bahagia.
Untuk memesan, ikut arahan berikut:
1) sila hantar sekeping kertas/surat/borang pesanan dengan maklumat berikut:- nama anda, alamat penuh, tarikh lahir, no. telefon bimbit, hajat/tujuan anda, pekerjaan anda - untuk membolehkan Tuan Guru menyediakan hadiah Ilmu Al-Hikmah, Batu Hikmah, Pendinding Diri, Ayat Pengasih, Tangkal/Azimat/Batu/ Cincin/Loket/Rantai/ Uncang/Minyak/Ibu Duit/Ibu Dinar/Ibu Rezeki/dll - KHAS untuk anda.
2) Poskan pesanan anda dan 'Slip Bank'/'Wang Pos' (berpalang) dibuat atas nama EVERB kepada:
EVERB
W.D.T. No. 39,
Lot 20 Bt 20 Jln Ipoh,
48000 Rawang, Selangor,
Malaysia. Tel: +6017-8705831 / WHATSAPP +60178705831
Semua buku, barang dan hadiah dijamin ada.
Jangan hantar Wang Pos yang kosong.
Jangan guna pos biasa.
Hantar dengan POS EKSPRES (hanya RM2.50)