<![if !vml]>

<![endif]>
<![if !vml]>

<![endif]>
Amazing Magic Prayers Service can bring you money, power, peace, fame, friends, exam success, luck, health, and love!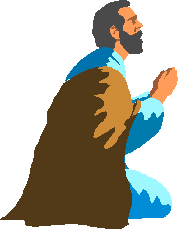 SOLVE YOUR PROBLEMS TODAY!
Are you unsuccessful? Unhappy? Confused? Sick? Lazy? Don't despair. Tell us your problems. We can help you to solve them even when you or others have failed.
You need not be poor, sad, frustrated, sickly or lazy again! You need never suffer from lack or limitations again! Stop selling yourself short.
Write to us. We can help you to solve life's ills. We have found the key to succeeding in life and are helping other individuals to succeed also.
SOLVE ALL PROBLEMS is a book on the art of succeeding in life. If you have problems - who doesn't? - you will want to read this new book. It contains fascinating insights and priceless gems of knowledge. The secret of the ages revealed clearly and with relevance to modern times.
SOLVE ALL PROBLEMS is a straightforward guide to personal success. Why bear with your problems! There's always a way out of any situation. This book is easy to read, understand and apply. This is not a religious book. Anyone can read it and profit immensely from its universal wisdom.
Anyone who's ever lived knows how challenging life can be. Read this book and be inspired by its radical ideas. It is full of good ideas to improve your life or situation. Anyone can benefit tremendously just from one of the many ideas within!
MAGICAL BONUS FOR NEW INTERNET CUSTOMERS!: Order for the SOLVE ALL PROBLEMS book today and you will receive FREE a 60-day Free Trial of the noted Magical Prayers Service (worth US$15) with a personalized Special Report giving you the help and guidance to solve your problems. Magical Prayers Service is a highly rated Metaphysical service - a one-of-a-kind professional service that is customized to each customer's needs. This professional service has been and still is available to selected clientele at US$15 upwards.
If you'd like to receive - FREE! - the VERY VALUABLE personalized Magical Prayers Service (worth US$20) and the Special Report, please provide the required details below. The SOLVE ALL PROBLEMS book will cost you the SAME PRICE whether you want the FREE Magical Prayers Service and Special Report or not!
You are given a Free 60-day full Magical Prayers Service. There is absolutely no obligation of any kind to continue or extend it. If, however, you are satisfied that it is a useful service, you are welcomed to renew the subscription by purchasing another copy of our SOLVE ALL PROBLEMS book. Pass it along to your friends and associates.
We are giving a FREE 60-day service to all purchasers of our new book. Every book purchase is entitled to one Free 60-day Magical Prayers Service. If you buy two copies, you get a Free 120 day (4 months) service. Three copies = 6 months free service.
AMAZING NEW MIND POWER SECRET
Through the Metaphysical and Mind Sciences, we shall endeavor to solve your problems for you. Spiritually and metaphysically energizing techniques will be performed secretly on your behalf for 60 days, or more.
We provide this Magical Prayers Service freely for all purchasers of our new book - SOLVE ALL PROBLEMS. This is not a religious or black magic service. All persons of all faiths can subscribe to our services. You don't have to join any sect, organization or cult. No chanting, rituals, visualization or candle burning needed from you!
NOTE: We have been charging (and still do!) professional fees of US$20 for each Magical Prayers Service that we performed for our exclusive clients - WITHOUT giving the SOLVE ALL PROBLEMS book or any other book! Now this professional service is given absolutely FREE as part of our introductory offer.
Magical Prayers Service is a true non-sectarian service to help individuals solve their problems, to become the best they can be and help on the purpose of life.
This is a worldwide service. Applications are invited from all and sundry worldwide. No one is turned away. We do not judge.
Our exclusive Magical Prayers Service can help you to succeed in life without you having to do any mystical rituals or prayers yourself. We do everything for you. No problem is too much, no one is beyond help, nothing is impossible!
Magical Prayers Service is a rare service in today's troubled and materialistic society. Get it for free while you still can. An offer like this will not last forever.
This amazing service can help you for these specific purposes:
1. Passing your tests and exams
2. Getting the job you seek
3. Improving your memory power
4. Strengthening mental concentration
5. Becoming successful at your work
6. Enjoying prolonged good health
7. Healing your illness or someone else's
8. relieving your chronic pains & aches
9. Losing or gaining weight
10. Winning gambling, contests, and lotteries

11. Making someone repays a debt
12. Banishing a run of bad luck
13. Gaining material wealth
14. Enjoying a peace of mind
15. Banishing your anxieties
16. Relieving your depression
17. Overcoming your fears & limitations
18. Improving your self-confidence
19. Developing a specific ability or talent
20. Getting a job promotion
21. Breaking a bad habit or attitude
22. Overcoming addiction or alcoholism
23. Ending your shyness or nervousness
24. Finding a true friend or life partner
25. Attracting someone to you
26. Winning the respect of others!
27. Overcoming your sexual problems!
28. Making yourself more attractive
29. Saving a failing relationship
30. Protecting against psychic attack
31. Getting rid of an unwanted person
32. Protection against evil influences
33. Protection in money matters
34. Protection against your enemies
35. Stopping slander and gossip
CHANGE YOUR LUCK RIGHT NOW!
Dare to hope and believe! Never quit! You can achieve your goals. Nothing is too good to be true. Nothing is too good to happen for you.
Amazing results can happen. Your dreams can come true. This unique service of the Occult could change your life for the better!
Do something about your problems today! Don't wait another day to solve them. Stop being a victim of discrimination, racism or circumstances. You can make your chances, control your circumstances and be the master of your destiny. Enough is enough!
HELP YOURSELF OR YOUR LOVED ONE
It will be the best spent money of your life. Just relax and order today. We do all the hard work.
To order for the 'Magical Prayers Service' , you must be clear and specific about your problem. Send:
Your full name, address, birth date, birth time;

full details of your problem in your handwriting, and

your photo.
All information is kept confidential. No one will know about you. No inconvenience to you.
YOU WILL RECEIVE:
the exclusive 'Magic Prayers Service' for 60 days;

a Special Report to guide you;

a Talisman/Amulet that is relevant to your problem.
Every one of the three items is worth more than the price of the book. Order today. Limited time only. The information in the Special Report is truly priceless and worth a thousand times your small payment.
The price of one copy of the SOLVE ALL PROBLEMS book is RM57.00 (US$15.00). Two copies of the book will cost US$40.00 (RM152.00); Five copies will cost US$100.00 (RM380.00) and so on. Prices are fixed.
POSTAGE
All prices are not inclusive of Registered, First Class or Air Mail postage. Please add US$2.00 for each copy of this book for shipping charges.
Item No. #A1008
Order for your copy of the deeply insightful and life-changing book "SOLVE ALL PROBLEMS" today at only RM57.00 (US$15.00) each. Click on the button below for payment by credit card. Your order is processed immediately.

---
To order by mail or fax, please copy, print, fax or mail this Order Form.
Please read the How To Order INSTRUCTIONS before ordering. Orders to all countries are shipped by regular surface mail. Before ordering, please send an email to "e.verb@yahoo.com" or telephone (Malaysia) 017-5231484 / or SMS to (Malaysia) 017-5231484 / WHATSAPP +60178705831 //to confirm prices, shipping, delivery, bonuses, payment and availability. Thank you.
- - - - - - - - - - - - - - ORDER FORM - - - - - - - - - - - - -
I wish to order for ______ copies your "Solve All Problems" book RM57.00 (US$15.00) each. Please give me your Magical Prayers Service for 60 days FREE, as promised!
Full details of my problem(s) are enclosed in my own handwriting. Please process my order immediately.
NOTE: If you don't want the BONUS item - Free Magical Prayers Service - don't send in your problem! You will receive only the book you ordered.
#A1008

[ ] I've enclosed RM76.00 (US$20.00) [ ] Check [ ] Money Order
[ ] Postal Orders [ ] Bank Draft [ ] Cash
[ ] I prefer to use my Visa CARD NUMBER: ______________________________________
EXPIRY DATE: ________________________________________
_____________________________________
card)____________________
Date: _________________________________________________
| | |
| --- | --- |
| Your Name: | __________________________________ |
| Your Address: | __________________________________ |
Mail your order today with payment to:-
EVERB

W.D.T. No. 39

Lot 20 Batu 20 Jalan Ipoh

48000 Rawang, Selangor

Malaysia.
Privacy assured. All information are kept confidential and will not be revealed to any third parties.